Samuel Marshall was born to Joseph Nissim Shmuel Zadka and Madeline (nee Zilka) Marshall in Mumbai, India in 1935. He is brother to Grace, Nissim and Morris. Both his brothers and sister and their children have distinguished themselves as intellectuals and in their various professional fields.
Unfortunately Grace his sister had three serious tragedies in her life she lost her first husband, then her first son Joseph (Joe) a Sand Hurst Military Academy qualified pilot with the rank of Squadron Leader was killed in an air crash and her second son Mark a brilliant actor, was killed in a traffic accident. Grace's second Hans Salzer Levi was a leader in the International Commodity Market in his own Rights. Sam's Brother Nissim is an author, artist and a personality with multiple talents. Sam's youngest brother Morris, passed away many years ago. He was a very talented sculptor, a wonderful-one month in the year keeping vigil at Auschwitz.
Sam's father passed away when Sam was only twenty years of age. He completed his tertiary education at the Cathedral School in Mumbai, and later attended Sydenham College Mumbai. His main interests during his formative years included sports, history, archaeology and political science. He was the Cathedral School's Badminton champion; Hockey center half blue at both school level and at University also played Football and represented school and college as a mean Boxer. He always believed that a keen sportsman has the qualities of resourcefulness, resilience and the will to succeed. These facets of his character have held him in good stead throughout his life. In academia, he was above average but his passion was History and he was awarded the Open House Barham Prize for History in his final year
Mr. Marshall's entrepreneurial skills emerged at a very young age as he was already organizing Badminton tournaments in Mumbai, in which multinational corporations including Hindustan Levers, ESSO, Caltex and the Tata Group of Companies participated. His involvement in these sports and the organization of such events imparted a competitive edge along with a versatile and resourceful will to endeavor, especially given the fact that his father Joe Marshall, a human dynamo passed away suddenly when Samuel was just 20 participating in an Olympics in Israel. At the time of writing this article Sam's Mother has reached the ripe young age of 103 and has been congratulated in a personal letter from the Queen Elizabeth II.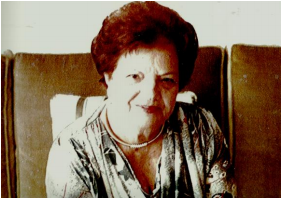 ---
He was very adept at applying his leadership talents and facets to the commodity business. He is considered the doyen of the commodity trading business in India, and his success has been illustrated by the fact that more than 500 of his former trainees are now successfully running their own companies around the world in countries such as Malaysia, Sri Lanka, Singapore, Japan, Philippines, Brazil, Argentina, United States and Europe.
He has received Awards, both from the Grain and Pulses International Association, recognizing his services rendered to the Industry and again from the Global Edible Oil Industry for services rendered by him. "He has been declared as the Father of the Indian Oil, Fats and Pulse trade and at one time his Company were the No.1 worldwide Brokers in Edible Oils".

Sam. Marshall Being Honored and Awarded Recognition for his Contribution to the
Grain and Pulse and Edible Oil Industry
---
He setup a brokerage company in Mumbai called Marshall Produce, and then he immigrated to London in 1965, where he setup Marpro Limited with offices in over 25 countries and became the market leaders and No.1 in the world in Edible Oils. They were pioneer brokers in exports of Canadian, Australian, Turkish and Myanmar pulses to India establishing a good market share.
Sam has been married twice and though divorced maintains excellent relations with both his wives and he has three very talented children, Joseph, Maria and Veronica. Joseph (Yosi) is a leading musician. Maria is a renowned film maker, achieving fame at the Sundance Film Festival where she exhibited 14 of her boutique films and Robert Redford took her under his wings. His third daughter Veronica is an English Teacher and has twins. In spite of a quadruple heart bypass surgery Sam is very much active and a recognized dynamic force.
Sam's Children from Left to Right Maria, Joseph and Veronica Marshall
---
Whether playing Tennis or clinching a trade, he never gave up and persistence was his virtues and the will to win. He overcame a quadruple by-pass and a surgery for cancer of the esophagus where he lost half his stomach but he remained daunting. "Impossible" and "tired" are words that do not exist in his vocabulary. He also never gave up learning. In the past ten years since taking a back seat in the commodities business he has moved successfully into Construction, Security and Event Management Business.
His Group was involved in training of Force-one Pune Commandos. His passion has always been Sports and he has led six teams (four from India and two from Singapore) to the Olympics which takes place every four years in Israel which is now rated as the 5th largest of such gathering of world Athletes from over seventy countries. He earned himself a Silver medal in Veteran Squash and his Indian team secured a Silver medal in Cricket. He was one of the lucky ones to have left the Taj Mahal & Palace Hotel just fifteen minutes before the terrorists started their massacre, Rabbi Gaby & his wife and Moishe were very close to me. I do remain in very close contact with the Rabbi's family and in particular with the growth of Moishe the child.
From commodities he has now taken on a new challenge, the world of Entertainment where he has brought Lior Suchard the World's declared No.1 Super Mentalist to India and S.E. Asia had over seventy shows during a two year period with the likes of the Tata Group, Birla, Bajaj, Nita Ambani, GQ Man of the Year Award, Several shows at NCPA, Workshops with Kingdom of Dreams and remain in constant demand.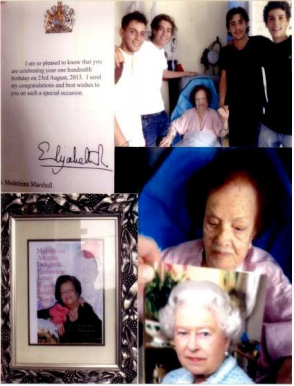 Family Pictures
---
Sam Marshall as a Sportsman and Sponsor of Sports
---
Our evolution of the Marshall group of companies over half a century

Marshall Produce Brokers Company Private Limited was founded by Samuel Marshall in 1959 to handle International Agri commodities. This has resulted in Mr. Marshall gaining the distinction of being the doyen of the Indian soft commodity International Trade and Number One brokers in India.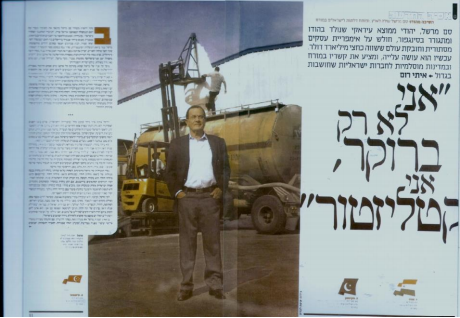 Sam's Famous Statement-I am not Just a Broker I am a Catalyzer
---
Marshall Produce branch at New Delhi, recognized as one of the three tanker brokers, are actively involved in fixing tankers for Indian Government Charterers since seventy six and with its recognized team, respected worldwide, the fixtures are now exceeding five million tons every year both with Indian Government Oil Companies and the private sector. Countercorp International, Singapore owed its existence to a company called Marpro London, which was established in sixty five as an extension of Marshall Produce India. Marpro subsequently became the world's No.1 brokers in edible oils with overseas offices which were the pioneers of agricultural resourcing in countries and offices in Brazil, Argentina, United States, Germany, Switzerland, Myanmar, Malaysia, Singapore, Vietnam, Philippines, Hong Kong, Japan and Sri Lanka. We were handling over two million tons a year during which time Marpro Oils and Grains Sdn Bhd a fully owned company of Samuel Marshall was incorporated in Malaysia to undertake large scale broking operations in Malaysia in Palm oil and products which continues till date to be rated among the three out of four brokers in Malaysia.
Marpro maintained its headquarters in London and the Group started to switch priorities from West to East when the company was invited by the Singapore Government to promote Singapore as a hub for Barter and Countertrade activities. Samuel Marshall then moved to Singapore and founded Marpro Singapore which later was re-named as Countercorp. Countercorp stood amongst the first few to be granted Pioneer Status by the Government of Singapore as part of its drive to enhance Countertrade services in the Asia Region and became the flag ship of the Group(in which with the blessings of Marshall's, Agrocorp International Pte Ltd, Singapore was sown, formed, nurtured and established) to become a major force today. As a result, Marpro London was disbanded and pieced out amongst the Senior Managers operating the South American and Japanese offices that have done very well coming from the Marpro School.
Meanwhile emphasis was shifted fully to Asia, including India where Marshall Produce continued to maintain their offices in Mumbai and New Delhi since inception in fifty nine. Marshall's offices continue operations to this day with associates all over South East Asia in countries such as Indonesia, Malaysia, Singapore, Philippines, Vietnam, Thailand, Sri Lanka and China. Since its establishment, Countercorp Singapore continued to prosper, though Samuel Marshall decided to move his center of operations back to Mumbai in two thousand and three to contribute to a constantly improving Indian infrastructure as India is now the second fastest growing economy in the world. Countercorp Singapore continues its role as an International Commodity Group, as well as a Shipping and Finance facilitator. Agrocorp Singapore which was created in Countercorp Singapore and is a separate entity all together have done us proud with their expansion around the world with offices in India, Canada, Australia, Bangladesh and Latin America and has a strong base in Myanmar are among the four grain and pulses trading groups in Singapore.
The Heads of Agrocorp Mr. Vijay Iyenger, Mr. Ravi Raghavan are the alumni of Marshalls Mumbai, Marpro London and Countercorp Singapore. With India "shining" Sam Marshall returned to INDIA at the helm of Marshall Produce Brokers which evolved into Marshall Integrated Services. Today the Marshall Group of Companies is not only focused on Agri Commodities but also in Security issues :
Trained Force One commandos in Pune,
Provided security concepts for Amitabh Bachchan,
Secured Wipro Campus, Bangalore
Projects for the Agri-Sector Greenhouse here in India and abroad
Road surfacing / Pothole repairing representing a Israeli group and other successful technologies from Israel.

Sam Marshall with his Excellency Shimon Peres the President of Israel / Sam Marshall with Rt. Hon. Prime Minister of India Mr. Narendra Modi
---

Left To Right Sam Marshall with Sachin Tendulkar, Amir Khan, Ranbirv Kapoor
---
On Left and on Right-Sam with Mukesh Ambani and Azim Premji. Center Signatories to the Asian African Bandung Panchsheela Conference
---
Edited by
Nissim Moses
Historian-Indian Jewish Heritage & Bene Israel genealogy research
president Indian Jewish Heritage Center